Released regularly, the Richard Flint Photography podcast features photography news, photo projects, website and podcast links, multimedia, videos, photography articles, details about upcoming exhibitions, photographic awards and more. Several bonus podcasts are also recorded each year.
Available in an easily downloaded audio format, the photography podcast is released regularly (around six episodes a year plus a number of special podcasts focusing on photo projects. The podcast covers all sorts of photography related topics and issues including photography books, photographers, classic photojournalism, landscape and locations etc.
Podcast Content
Each episode features a number of recommended links to online galleries, multimedia featuring contemporary and classic work by a wide range of photographers both old and new. From Niépce through to Nachtwey, the podcast covers all aspects of photography with a particular focus on photojournalism. A few bonus podcasts are also recorded each year either on location somewhere in the UK or looking closer at a particular subject matter.
Podcast Links Page
All of the weblinks for the online digital content mentioned in the podcasts, including an archive of past links from podcasts going back to 2010, can be found on the dedicated podcast links page at https://darkerskies.wordpress.com/podcast
Although the podcasts do look at certain technical issues from time to time, the processes of image-making, the photography itself and the photographers who make those fantastic images are the topics mainly concentrated on. The focus is on the image, the process of taking photographs and not the equipment used.
Subscribe to the Podcast
Subscribing to the podcast is easy using Apple iTunes or Android, or you can use the archive links below to download the podcasts as an MP3 audio file.
The podcast's raw RSS feed can be found at http://richardflintphotography.jellycast.com/
The more user-friendly Feedburner RSS feed can be found at http://feeds.feedburner.com/TheRichardFlintPhotographyPodcast
---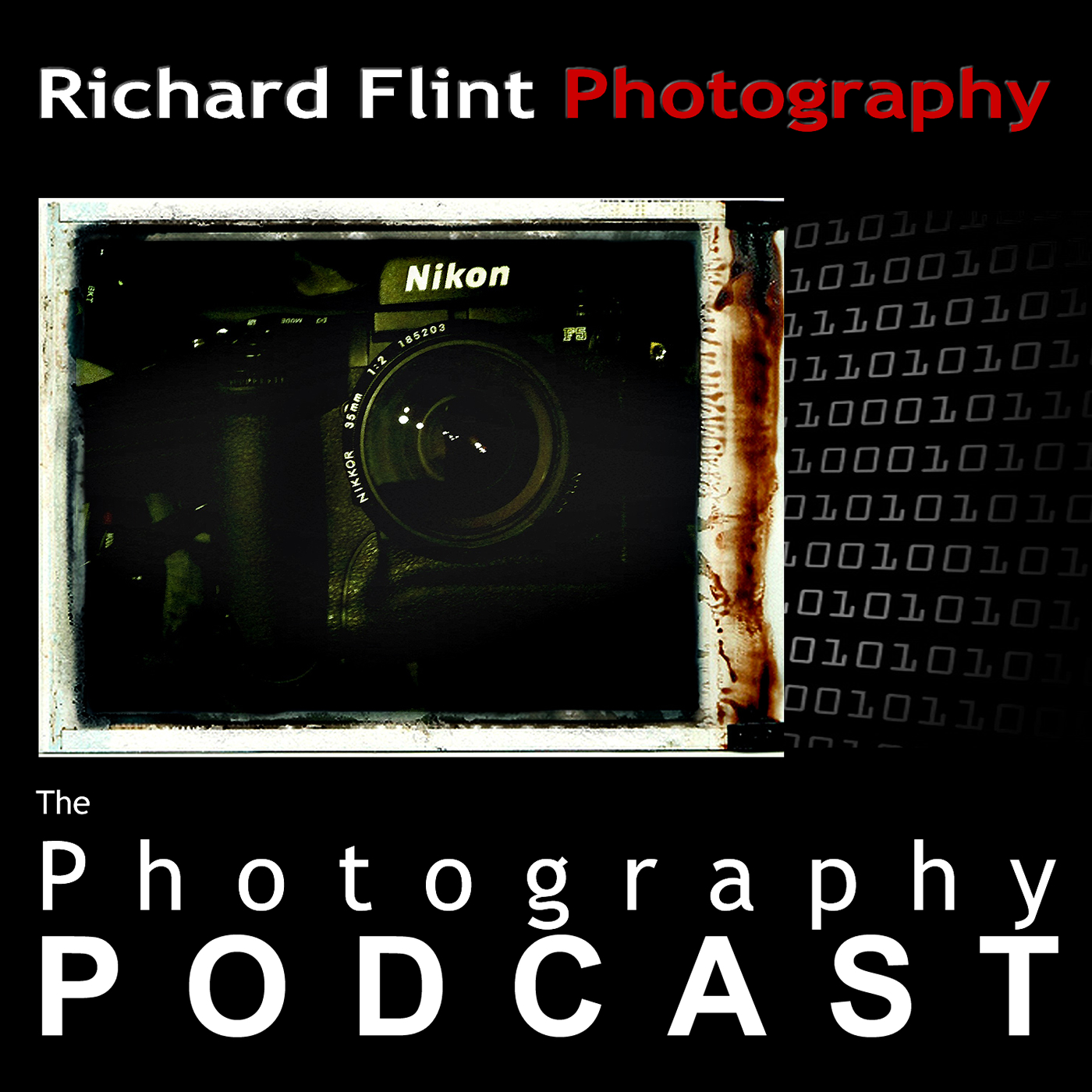 In the April/ May podcast – A few coming potential changes for the website are discussed, the landscape of Glencoe is covered in a Testflight blog post and the upcoming release date for a photobook sadly gets moved to the end of year due to COVID-19. Also, a beautiful 95 years old photo gets copied for a client but when do you stop removing the wear and tear of history? In the links, there is Magnum's Eve Arnold's remarkable photos of Malcolm X, the beauty of the Nordic landscapes by… Released regularly, the Richard Flint Photography audio podcast contains news, featured photographers, upcoming exhibitions, links to photography plus more.
The Richard Flint Photography Podcast
The Richard Flint Photography audio podcast features photo news and website news, multimedia and podcast links plus lots more.
Viewing page 1 of 8|Next Page